We are here to help , we have tried to answer all frequently asked questions however feel free to write to us at love2help@mycutestickons.com in case you have more queries.
Is school label value pack waterproof?
What are Stickon Name Labels ?
Stickon labels are self adhesive labels that are designed to stick on all your and your kids belongings.These are waterproof stickon labels which are safe even in microwave , dishwasher , steriliser and freezer.
How do I Stick the Stick-on name labels?
Simply Peel & Stick the name labels on to clean dry smooth surface of your belongings. Wait for 24 hours to wash them after application.
What are Iron on labels?
Iron on labels as name suggests are labels that have to be Ironed on the clothes to be labeled. Please note that Iron on labels can only be ironed on clothes that can be ironed. On clothes like swim wear, wind cheaters, nylon or polyester based clothes,
How do I use Iron on labels ?
Iron on labels come with its instruction on how to Iron them, you may also look up the instructions video on You tube as well.Search for mycutestickons. The simple steps can help you stick your Iron on labels. Make sure :that the garment is pre wash
After the wash the iron labels seem to be coming off . What do I do?
We have sold thousands of iron on labels and there is a 1% rate of users having problems . This may happen incase you haven't followed the instructions well, its very important that you follow instructions strictly, Sometimes difference in the Irons, the
The label maker preview doesn't fit all the alphabets? will they be printed like that?
The label preview has some limitations due to the nature of application, please fit in the name using 2 lines and our designers will make sure they do perfect job before printing
What are shoe labels ?
Shoe labels are stickon labels that can be stuck to most shoes and will help your child and care giver identify them. The Shoe labels simply have to be stuck inside the shoe at the base/heel ?
Why are shoe labels come with Clear overlay labels as well?
One of our shoe label designs that are available in solid colors have the print directly printed on to the label and to prevent the text from wearing off from it due to sweat and friction, it comes with a clear label. Our printed designer shoe labels don'
Can I put any Stickon label in the shoe?
Yes you may do that however keeping the shape and size of the shoe we have specially designed labels?
Sometimes shoe labels don't stick on rough surfaces?
None of the labels will stick on rough surfaces such as crocs in shoes due to its nature to stick on smooth surface.
What is dispatch time once order is placed ?
All orders received leaves in maximum 48 business hours( 2 working days) though we try to ship them out within 24 hours.Service is our priority. Please note no shipment leaves on a Sunday, public holidays and major festivals.
Do you have COD-(Cash on delivery )?
Yes we have COD facility in most cities please check our availability pin code wise before ordering COD. COD takes upto 4-5 days to deliver.
What is the shipping time?
After dispatch timings for Prepaid orders within 2 working days COD orders within 4-5 working days.
What do you mean by prepaid orders?
Prepaid orders means where we have received the payment vis credit debit to net banking . Or you have made an account transfer to us.
Do you have express shipping for urgent orders?
Yes we do have express shipping available however please note it is applicable for next working day shipment. Eg orders received on saturday after 1 pm will be dispatched only on the coming Monday, orders received on saturday before 1pm will be dispatch
Do you have international shipping?
Yes we have international shipping for orders . We use Indian postal service via registered post shipping for international orders, takes upto 10 days to receive. Express shipping option is available to international customers on checkout .
What happens I haven't received an e-mail confirmation after i placed an order
A. If you haven't had the e-mail confirmation, then the order wouldn't have fully completed .The most common cause is page being timed out of the final payment page. Please contact us at +919999505959 or email love2help@mycutestickons.com , we sometimes h
Do you take returns ?
Its a personalise item hence we don't take returns however if theres an error in the label in terms of spelling mistake made by us then we would be happy to send you a new set, please note if the mistake has been made at your end , we wont be able to prov
Do you custom design?
Yes, we do create labels & wall stickers to cater any size , design & request. Please write to us or contact us on love2help@mycutestickons.com.
Are Wall Stickers Reusable?
Yes, our wall sticker for kids room can be removed and repositioned easily! The best part is, no sticky residue will be left behind on the wall and the quality of the wall decal will stay just as strong!
How to take care of the wall stickers?
Wipe your wall stickers for kids rooms with a clean, dry cloth to remove dust and other particles.
How do I remove my wall sticker?
To remove, carefully lift a corner and whilst folding the sticker back on itself slowly peel off. Our childrens bedroom wall stickers shouldn't damage your wall, but it's important to be careful when removing.
How do I apply the wall stickers?
Place wall decals for kids on a clean, dry surface and peel the application layer from the backing layer. Gently rub from the center outwards, pushing out any air bubbles. Can be used on slightly textured walls. Wait for 15 days for freshly painted walls.
What are the wall stickers made from?
MyCuteStickons kids room wall stickers and decals are made from an eco-friendly Vinyl material with waterproof lamination.
What are wall stickers ?
Wall Stickers for Kids Room are specialized stickers made of vinyl with waterproof lamination non-toxin, child, and eco-friendly self-adhesive material which is easy to apply and remove.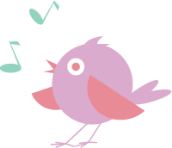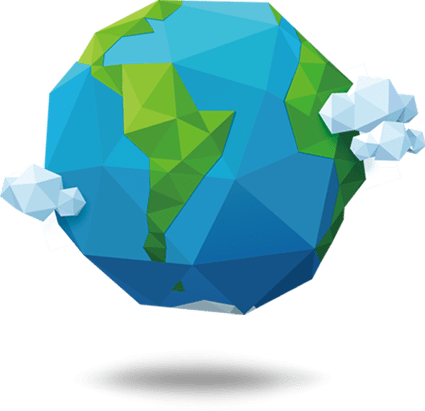 Worldwide
Delivery Option
National and International Shipping, Orders dispatched within 2-3 days!
Contact us
EMAIL SUPPORT: love2help@mycutestickons.com WORKING HOURS: 9:30 AM to 6:30 PM, Mon-Sat
We Accept