Shoe Labels & Stickers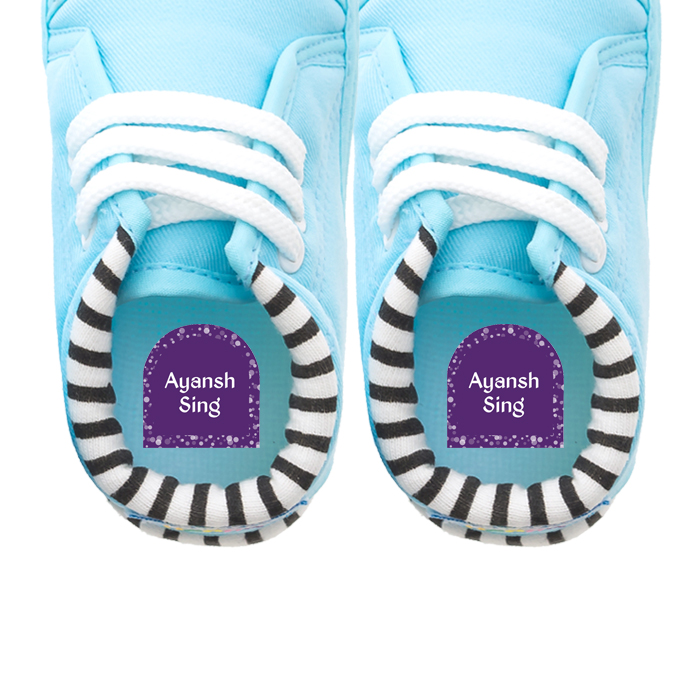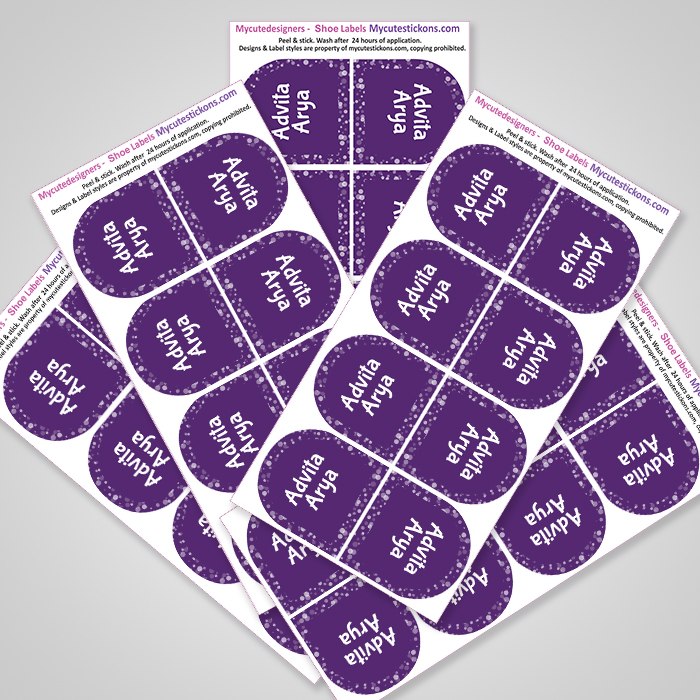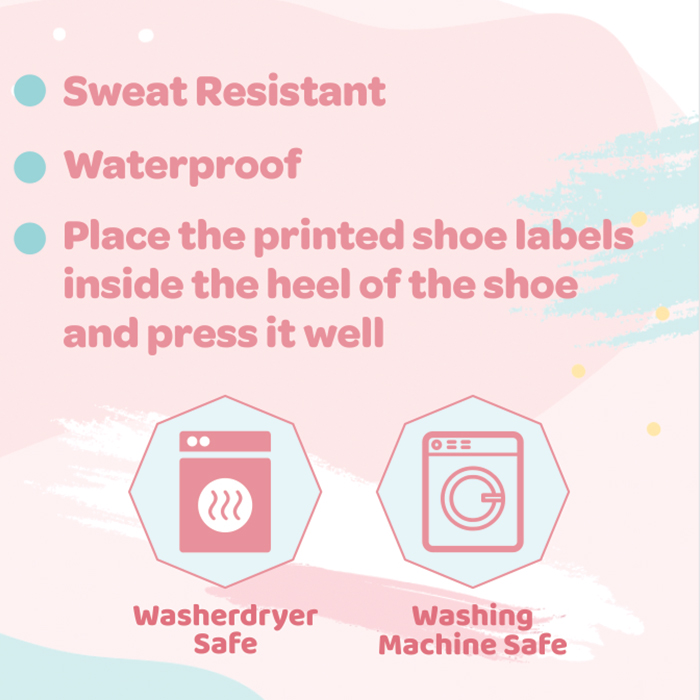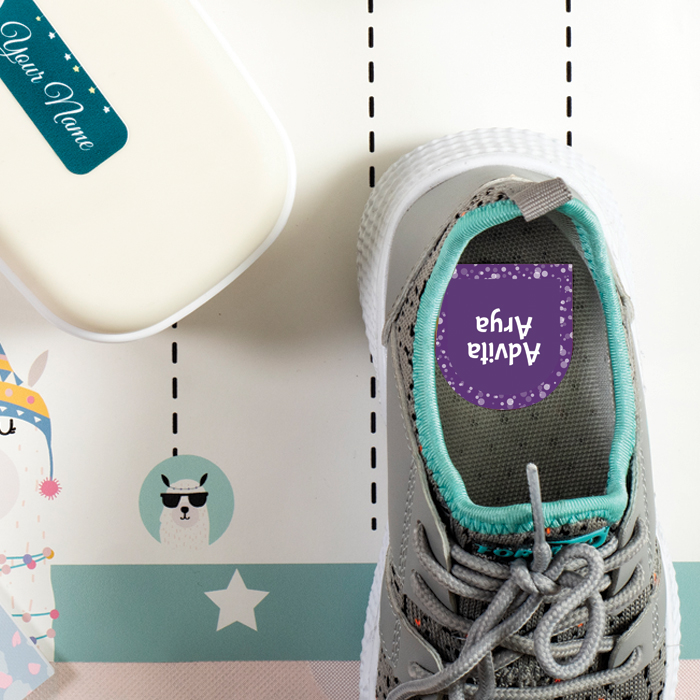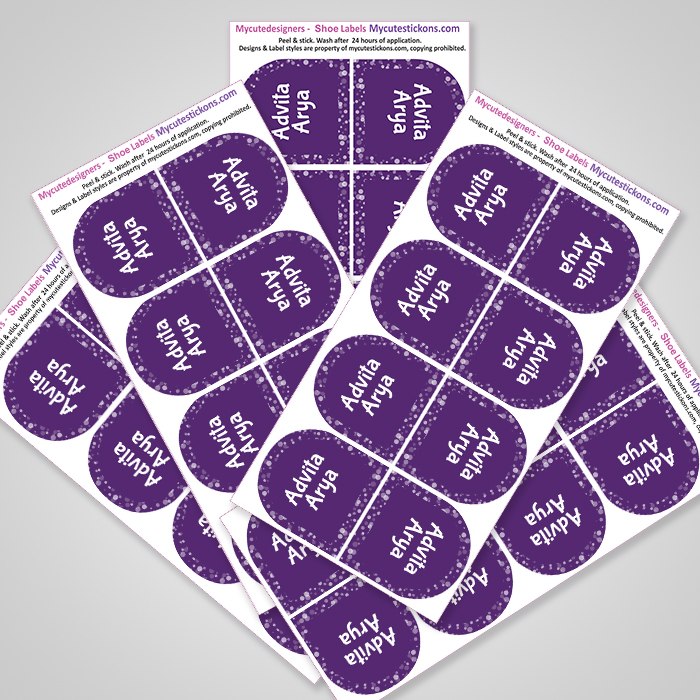 X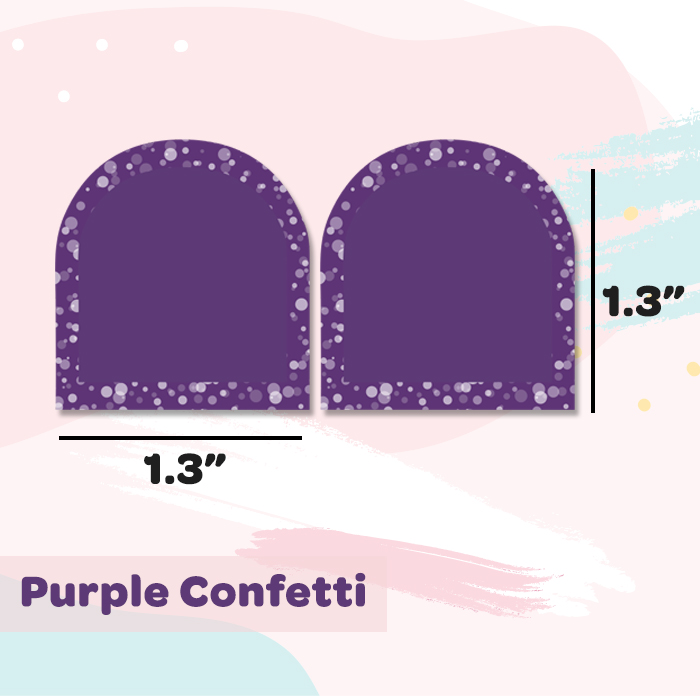 Personalise
What's Inside
Shoe Labels & Stickers
Your Text
Choose Font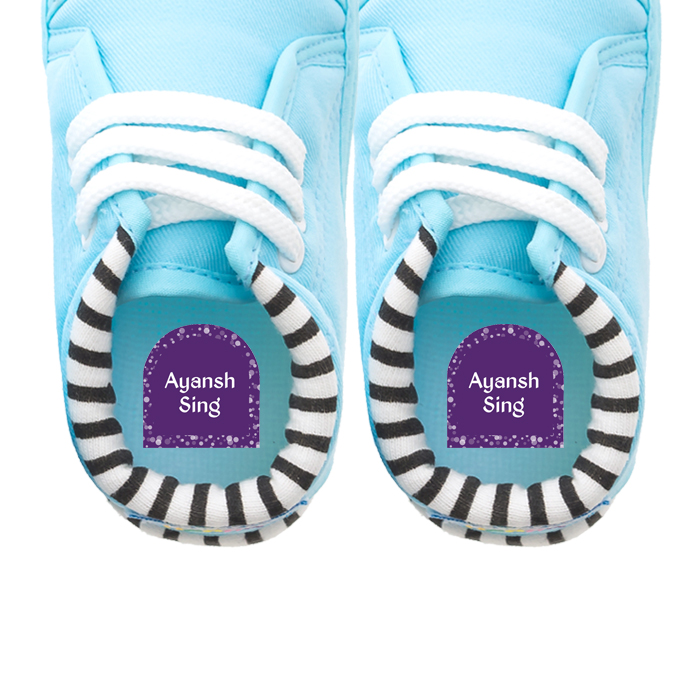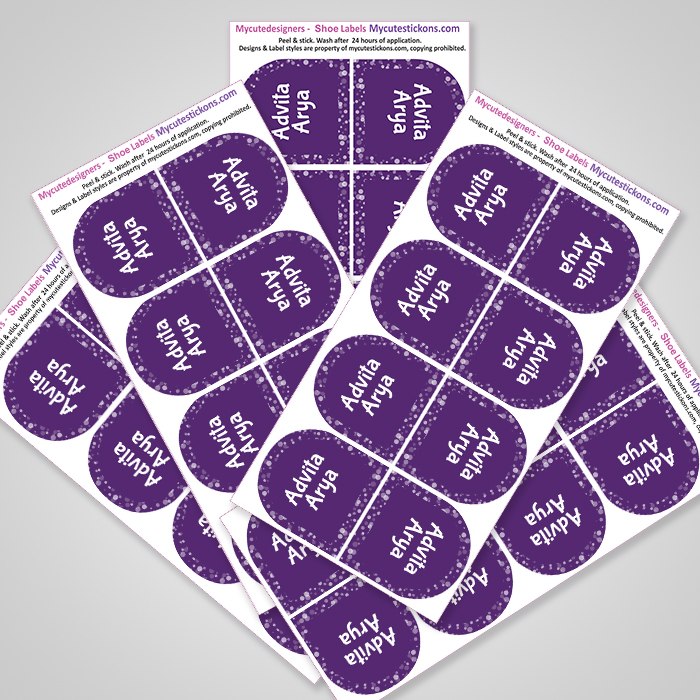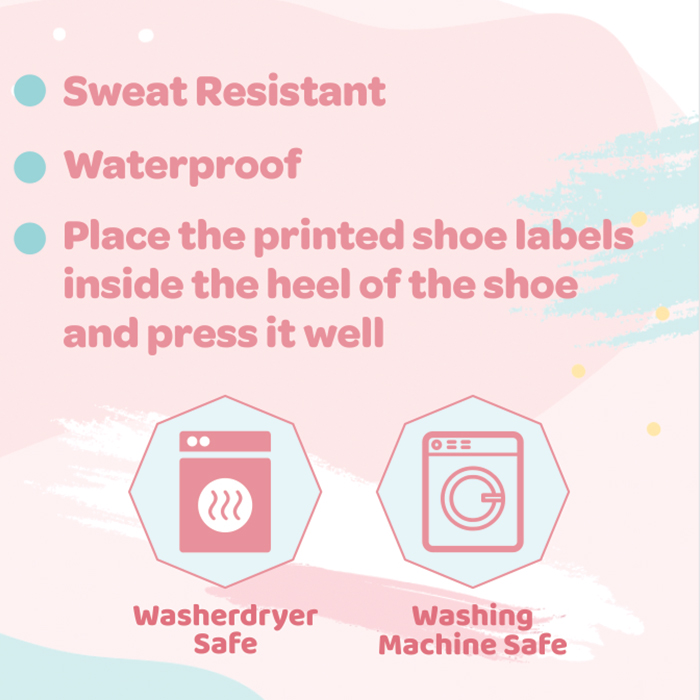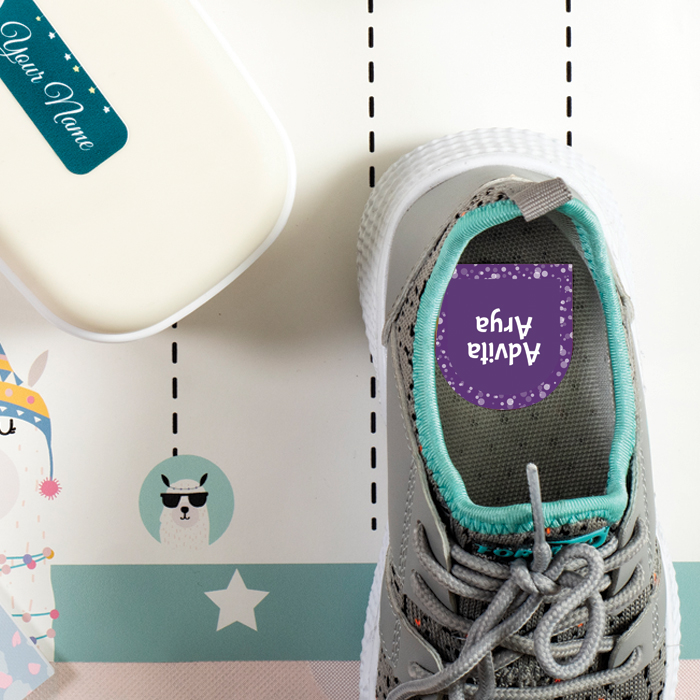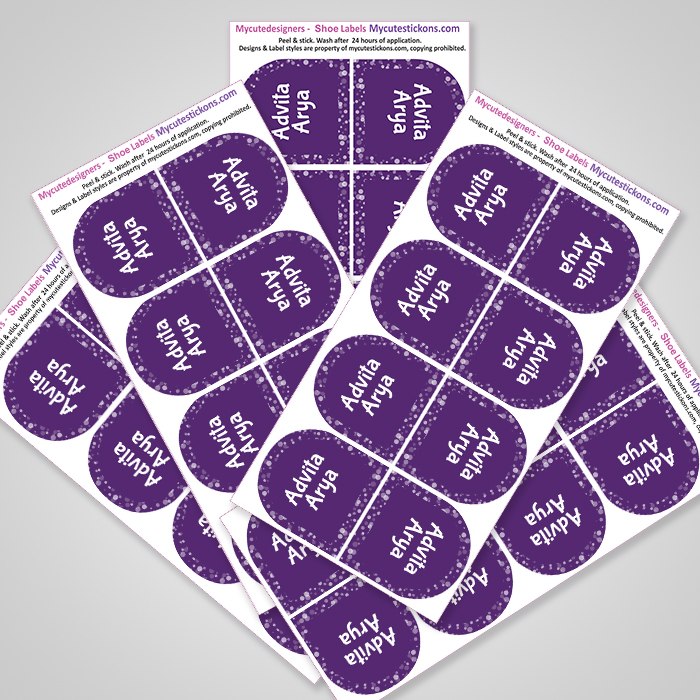 X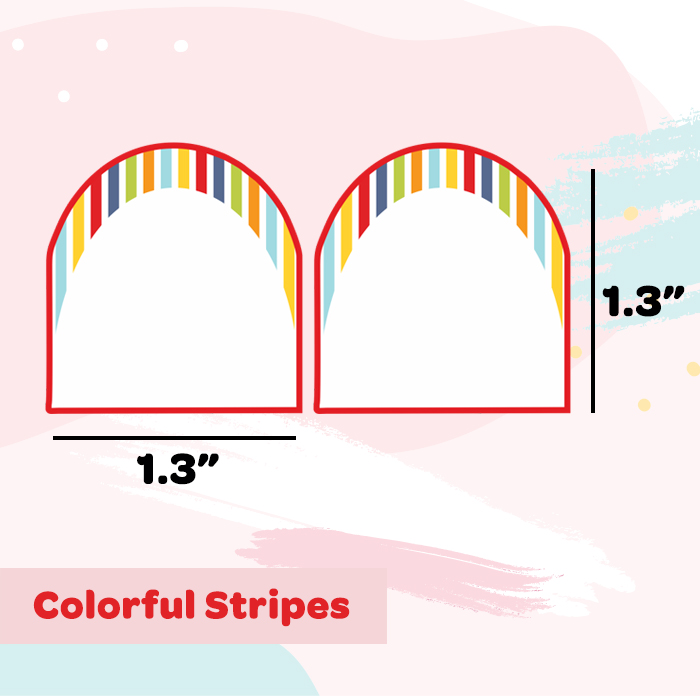 $8

(Final Price)
Category: Shoe Labels
Shoe Labels & Stickers
$8 - 13.99
std-assorted-pack-of-12-pairs

$8

std-assorted-pack-of-30-pairs

$14
Pack Includes
- 12 Quantity
- Non-waterproof
Pack Includes
- 30 Quantity
- Non-waterproof
These shoe labels come with two sets of labeling just to prep them up for all the jumping and running around. The labels for shoes are ideal for keeping track of children's footwear.
Younger children often have difficulty recognizing the right shoe from the left. Therefore, shoe labels MyCutestickons help children to put their shoes on correctly. These intuitive stickers for shoes inspired are by the puzzles that children are used to playing with.
Putting on the shoes will be a fun time for the child and a time to share with parents who can use the illustration on these stickers for shoes to tell an educational story that will help them remember and put the shoe on their own.
Features:
Waterproof, resistant to rubbing and sweat

Washer proof Stickers for shoes

100% customizable Shoe Labels
These shoe labels are literally the best. I customised these stickers for shoes as per my kids tastes and they loved it.
---
FAQ
We are here to help , we have tried to answer all frequently asked questions however feel free to write to us at love2help@mycutestickons.com in case you have more queries.
Do you have international shipping?
Yes we have international shipping for orders . We use Indian postal service via registered post shipping for international orders, takes upto 10 days to receive. Express shipping option is available to international customers on checkout .
Do you have COD-(Cash on delivery )?
Yes we have COD facility in most cities please check our availability pin code wise before ordering COD. COD takes upto 4-5 days to deliver.
Sometimes shoe labels don't stick on rough surfaces?
None of the labels will stick on rough surfaces such as crocs in shoes due to its nature to stick on smooth surface.
Can I put any Stickon label in the shoe?
Yes you may do that however keeping the shape and size of the shoe we have specially designed labels?
Why are shoe labels come with Clear overlay labels as well?
One of our shoe label designs that are available in solid colors have the print directly printed on to the label and to prevent the text from wearing off from it due to sweat and friction, it comes with a clear label. Our printed designer shoe labels don'
What are shoe labels ?
Shoe labels are stickon labels that can be stuck to most shoes and will help your child and care giver identify them. The Shoe labels simply have to be stuck inside the shoe at the base/heel ?
How do I Stick the Stick-on name labels?
Simply Peel & Stick the name labels on to clean dry smooth surface of your belongings. Wait for 24 hours to wash them after application.
What are Stickon Name Labels ?
Stickon labels are self adhesive labels that are designed to stick on all your and your kids belongings.These are waterproof stickon labels which are safe even in microwave , dishwasher , steriliser and freezer.
Is school label value pack waterproof?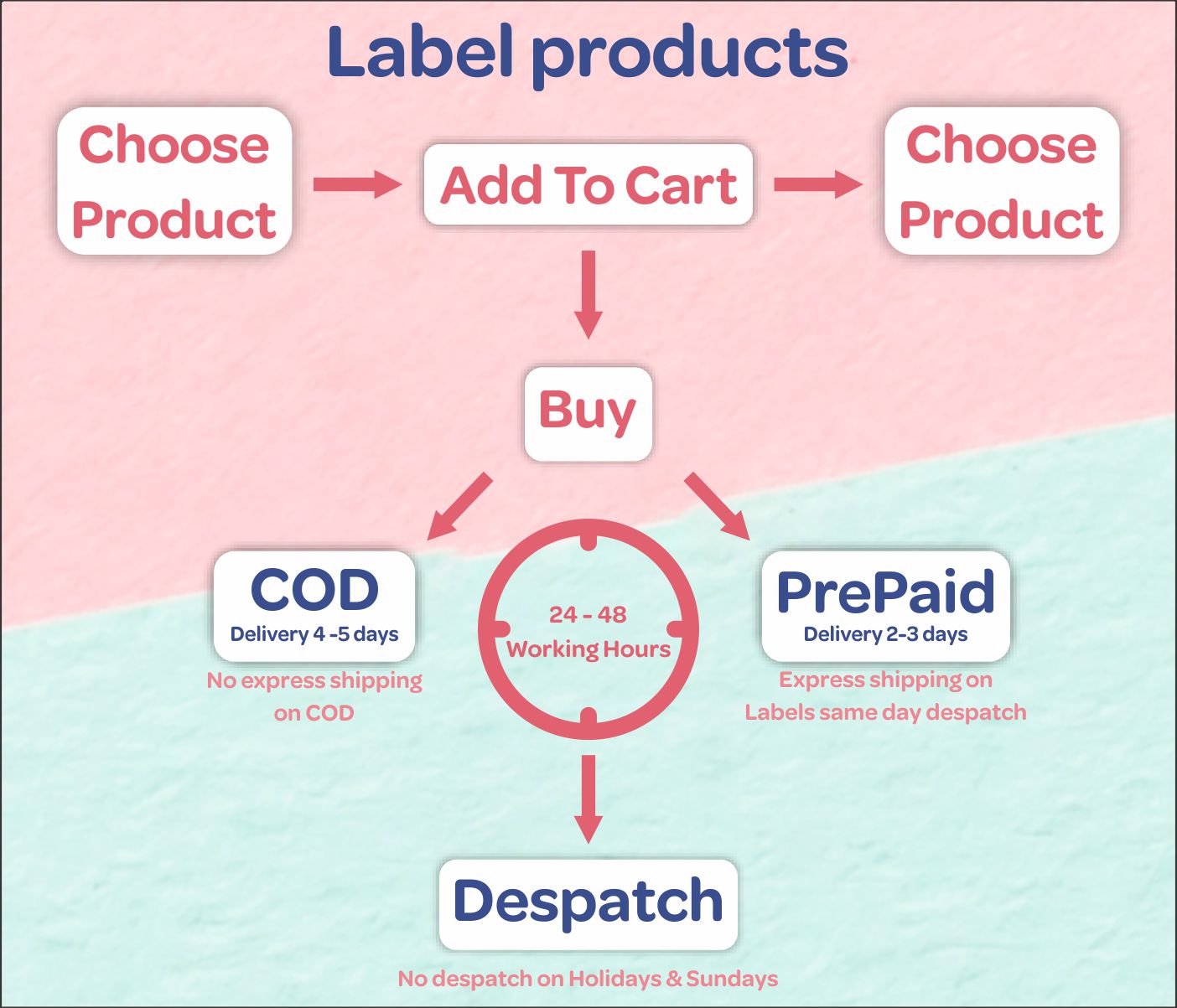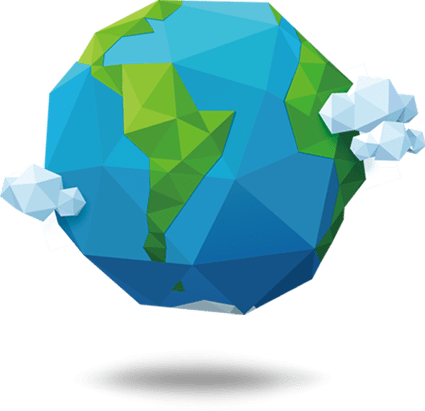 Worldwide
Delivery Option
National and International Shipping, Orders dispatched WITHIN 24 hours!
Contact us
EMAIL SUPPORT: love2help@mycutestickons.com WORKING HOURS: 9:30 AM to 6:30 PM, Mon-Sat
We Accept