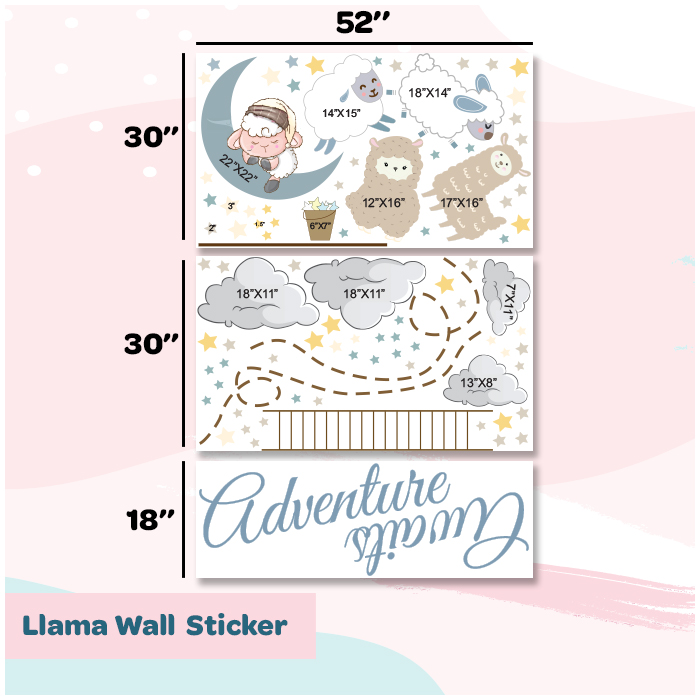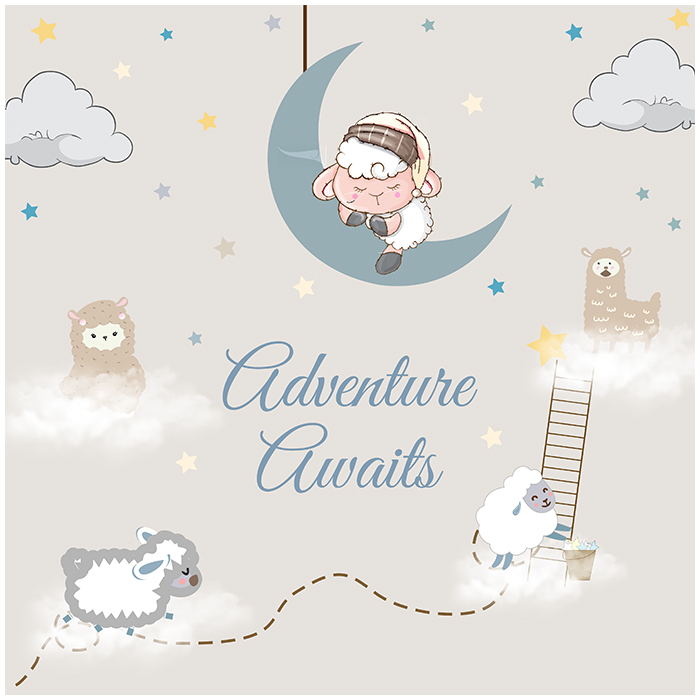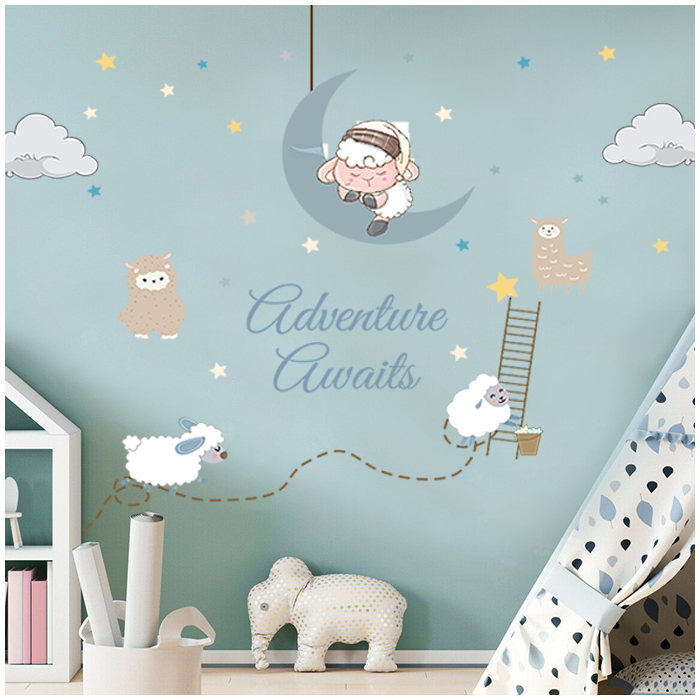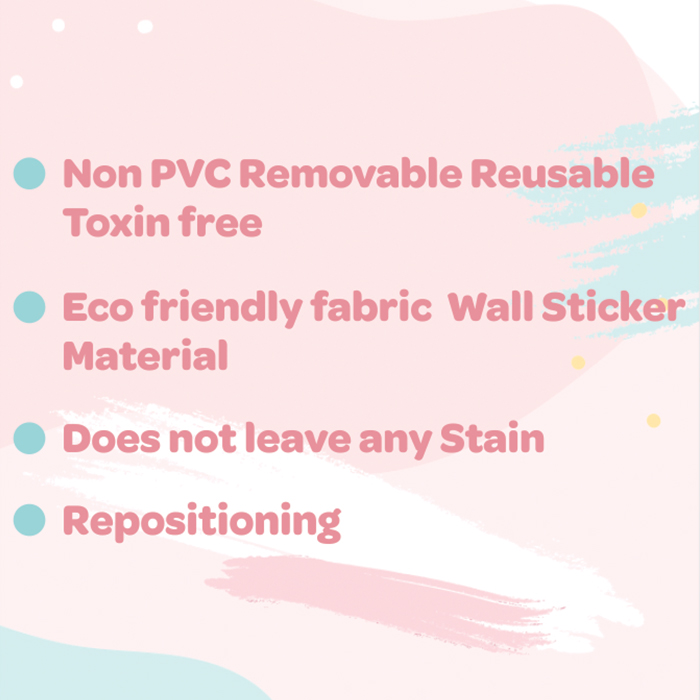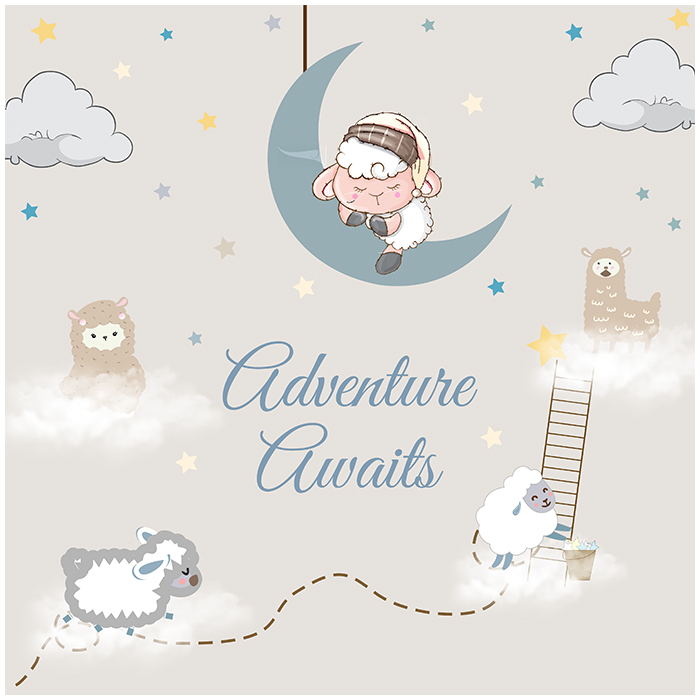 Llama Wall Decals for Kids Room

Inside the Package: Moon With Sheep, 2 Sheeps, 2 Ilamas, 2 Clouds, 1 Bucket with stars, Assorted stars, 1 Quote

Size of the Wall Sticker: This set of wall decals for kids room comes in 3 sheets. Each individual sheet is a three cut sticker. The approximate size of each sheet is 52" x 30", 52" x 30" & 52" x 18". The approximate size of the all individual pieces is - Moon With Sheep: 22"x22", Sheeps: 4"x15",18"x14", llama: 12"x16", 17"x16", Clouds: 18"x11", 7"x11", Bucket with stars: 6"x7", stars: 3", 2" & 1.5", Quote:18".

Features:
● Made from Eco-Friendly Fabric Wall Sticker Material
● Non-PVC Child-Friendly Toxin Free
● Does not leave any stain or residue
● Removable, Repositionable & Reusable
● Mix and match packs to create your own captivating ambiance.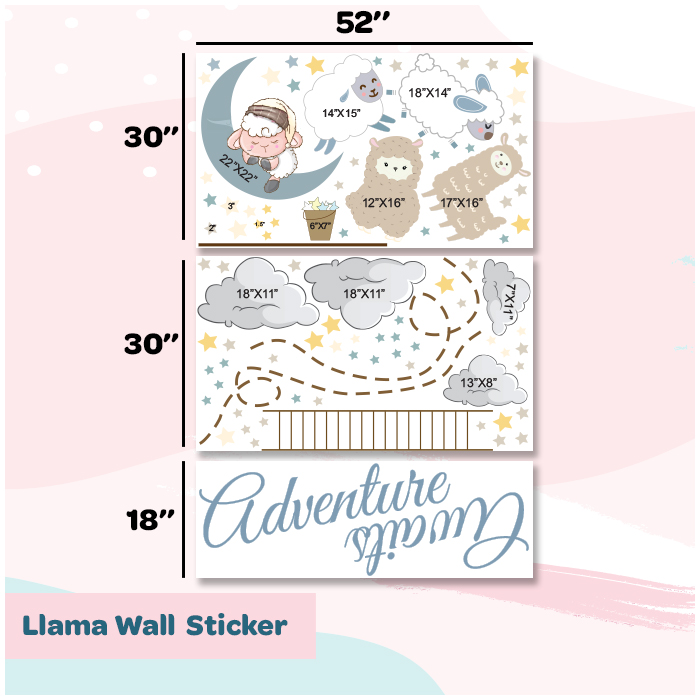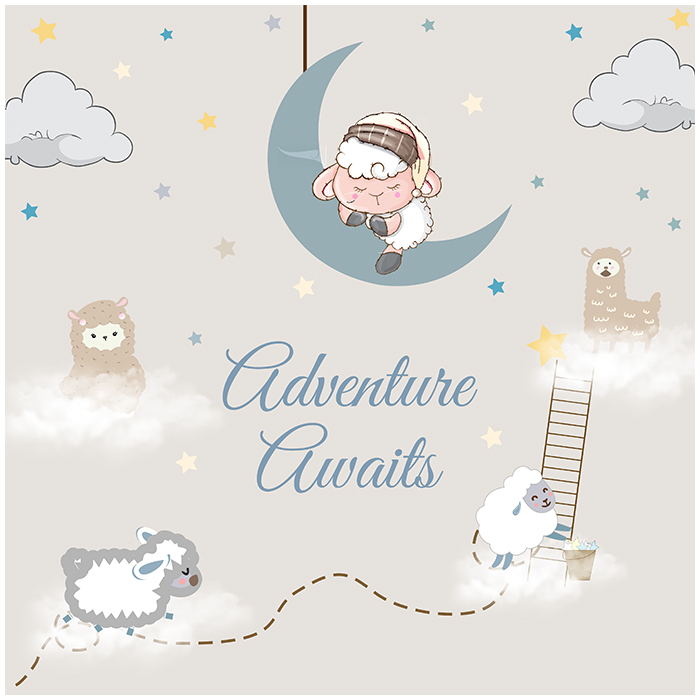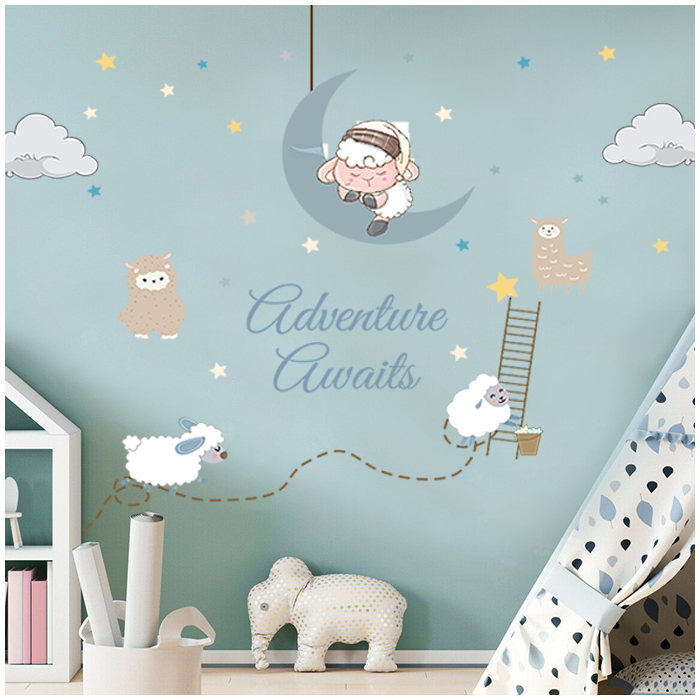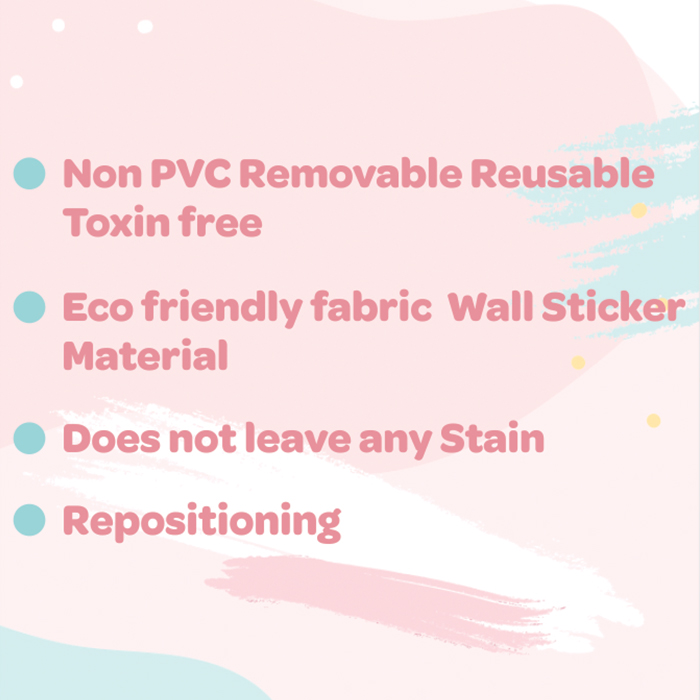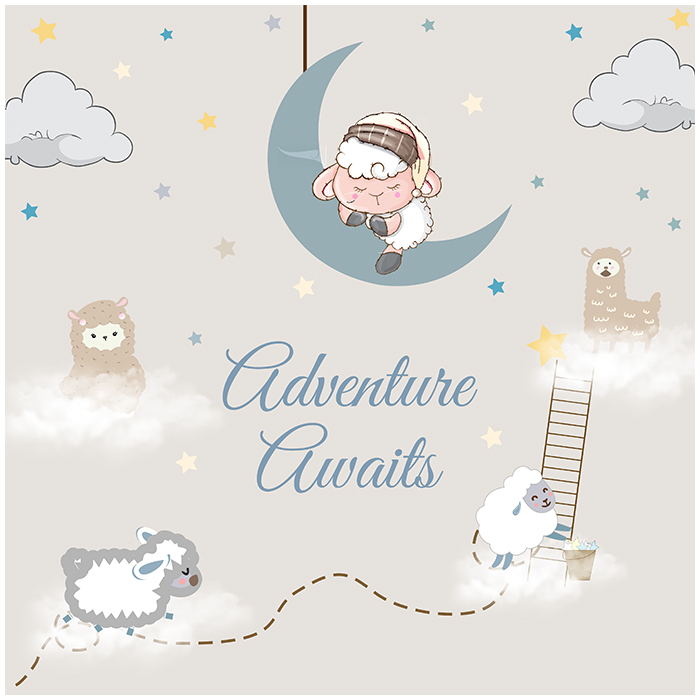 Total Price: $87
Category: Wall Stickers For Kids Room